PLEASE COME…THERE IS
ENOUGH ROOM FOR ALL
OF US.
The mission of Love Outreach Pentecostal Church is to win lost souls for Christ.


The foundation for our beliefs is
supported by scripture

St. Luke Chapter 14, Verse 23:

"And the Lord said unto the
servant, Go out into the highways and
hedges and compel them to come in,
that my house may be filled." -KJV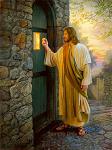 We take the message of
Jesus Christ door to door.
Love Outreach fulfills this mission by
witnessing to others in the
neighborhoods that surround the
church. We pass out flyers to
the people and inform them of our
Helping Hands Ministry; which offers
food boxes, clothing, prayer, and
visitation to the sick, those in nursing
homes, and those confined.
We truly remind people that God Has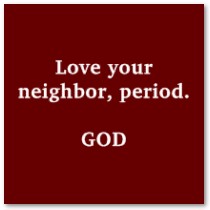 St. Matthew Chapeter 25, Verses 34-40

Then shall the King say unto them
on his right hand, Come, ye blessed
of my Father, inherit the Kingdom
prepared for you from the foundation
of the world:

For I was an hungred, and ye gave me
meat: I was thirsty, and ye gave me
drink: I was a stranger, and ye took
me in: Naked, and ye clothed me: I
was sick, and ye visited me: I was in
prison, and ye came unto me.
Then shall the righteous answer him,
saying, "Lord, when saw we thee an
hungred, and fed thee? or thirsty, and
gave thee drink? When saw we thee a
stranger, and took thee in? or naked,
and clothed thee?

Or when saw we thee sick, or in
prison, and came unto thee?"

And the King shall answer and say
unto them; :"Verily I say unto you,
inasmuch as ye have done it unto
one of the least of these my brethren,
ye have done it unto me."

—KJV